Outerminds is an indie video game developing studio located in Montreal Canada founded in 2014 by Sylvain Savard, Nicolas Brunet-Messier, Alexandre Caron and Guiz de Pessemier.
After creating our first game Tadpole Tap, we entered a game jam organized by YouTube Celebrity PewDiePie and decided to create a game starring the YouTuber himself. He quickly reached out and asked that we expand on it. The result – PewDiePie: Legend of the Brofist -would be the start of a long collaboration with PewDiePie.
Since then, Outerminds has made 3 more games including 2 with PewDiePie and has grown from the original skeleton crew to a staff of more than 30. We are currently developing new games for mobile, console, and PC including the highly anticipated Turbo Kid.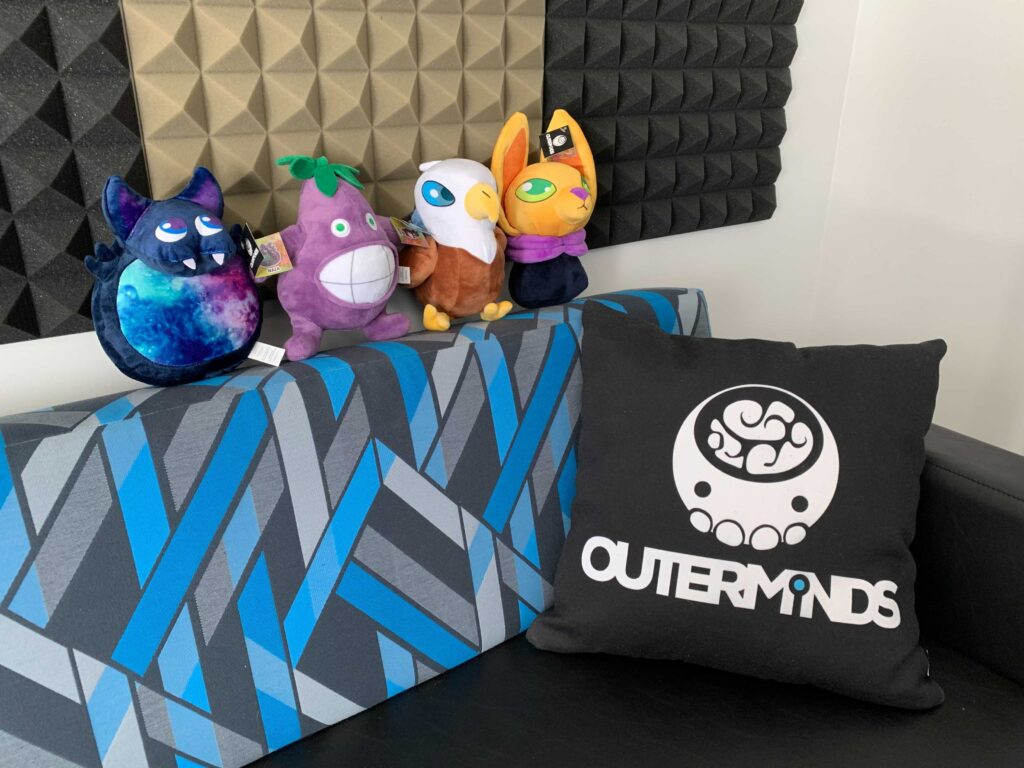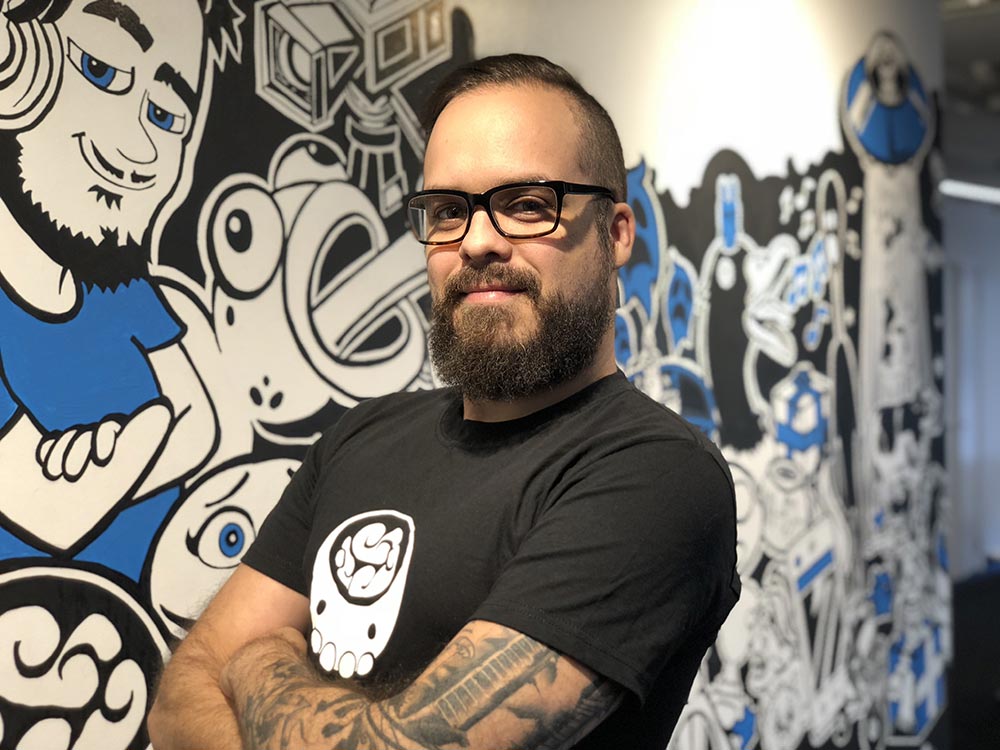 Throughout his 15 year journey in the video game industry, Sylvain perfected not only his artistic talent, but has also honed his game design skills. After a cofounding Outerminds, he has shown his proficiency by taking part in the development of the studio's most successful game. Today, Sylvain constantly challenges himself and his team to be better, more original and always puts fun at the forefront of the equation when developing new projects.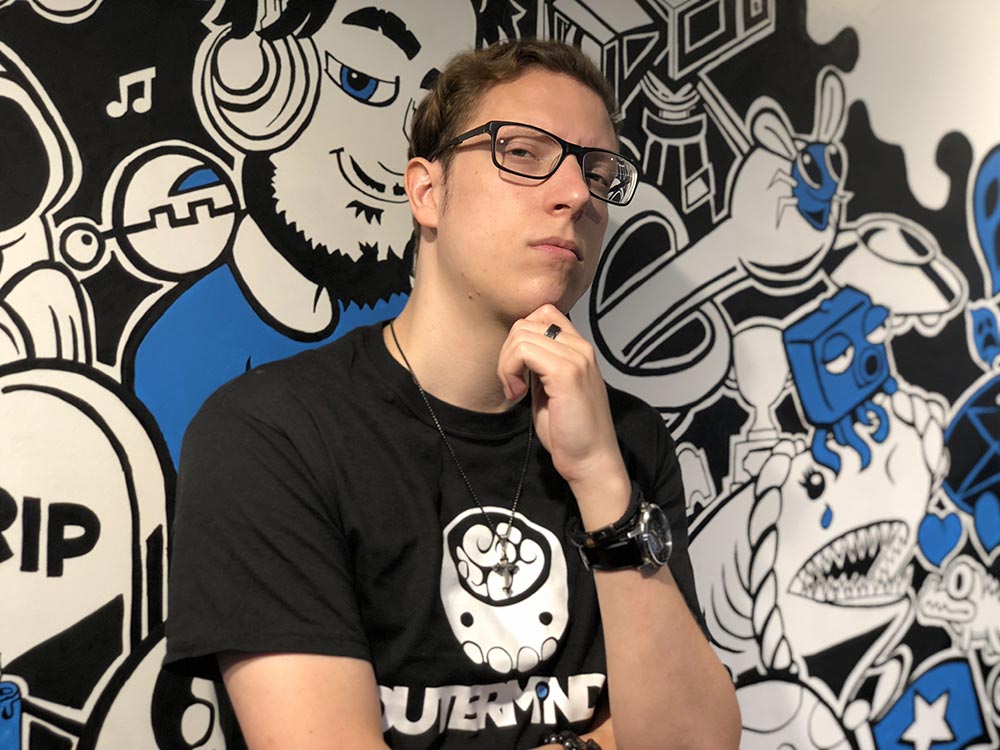 With 15 years of video-game experience under his belt, Alexandre has been involved in the production of every game since he cofounded Outerminds and has touched every aspect of game development, from concepts to maintenance, from programming to narrative design. With his partner Sylvain, he takes part in the creative decisions of every game. He knows all of his employees personally and has a knack for getting the best out of them and encouraging teamwork.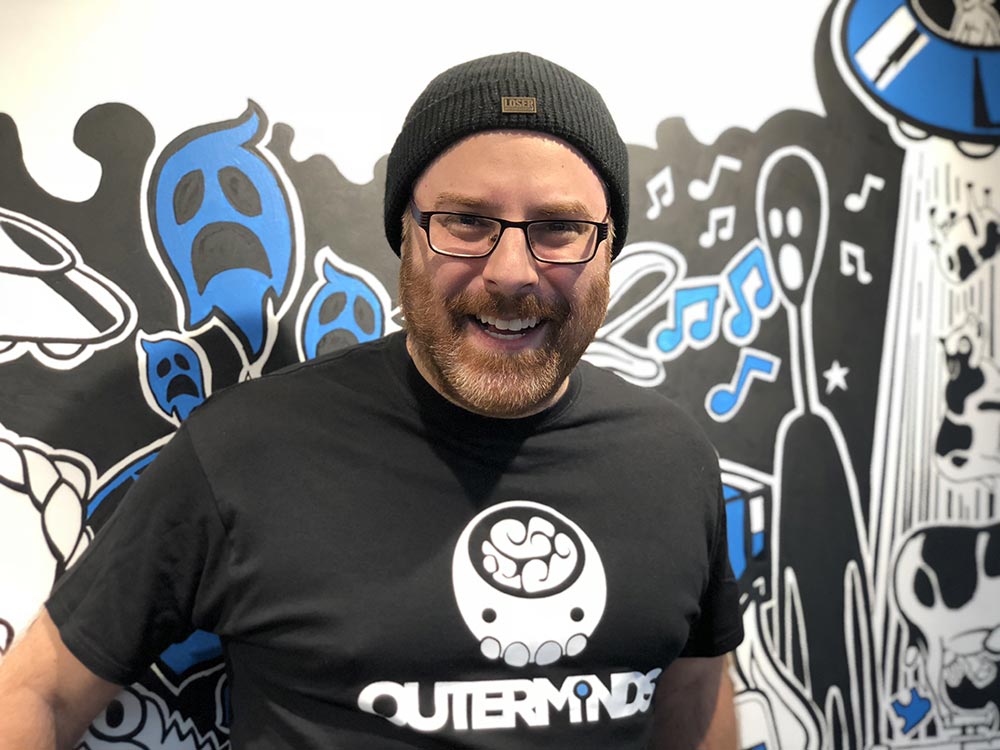 Business Development Director
Guiz has always been passionate about video games. Himself a popular streamer of video-game content, he has a finger on the pulse of the influencer market. The strong business acumen he developed over the years has helped Guiz to maintain constant monetization of Outerminds games. With his straightforward and friendly demeanor, Guiz is an effective negotiator who puts fairness and clarity above all else to insure the satisfaction of our business partners and employees alike.