We are an independent video game development company located in Montreal Canada, founded in 2014 by Sylvain Savard, Nicolas Brunet-Messier, Alexandre Caron and Guiz de Pessemier. We built a great expertise in making games in collaboration with big influencers like Felix Kjlellberg, a.k.a. PewDiePie and we are currently developing on both mobile and consoles.
Action Games
PewDiePie's -Tadpole Tap
H3 Ball Rider
Youtube
Collaborations with
YouTube stars
Tuber Simulator
Play PewDiePie's
Tuber Simulator
multi-platform
Android, iOS
Amazon, Steam
Latest News
To keep in touch
We're going back to the land of magical creatures and MP manifestations! It's Fantasy time in Tuber Simulator, complete with new Craniac items, 3 brand new Prisma Pixelings and the first ever Fantasy Masks!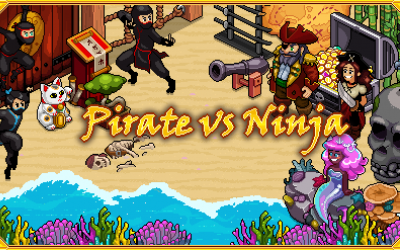 Take to the sea, venture in the shadows, on the 20th of May, it's pirates and ninja time in Tuber Simulator!
Arthur C. Clarke said it first: Any sufficiently advanced technology is indistinguishable from magic. And there's a whole lot of both in Tuber these days as we brought back our Sci-Fi celebration!