We are an independent video game development company located in Montreal Canada, founded in 2014 by Sylvain Savard, Nicolas Brunet-Messier, Alexandre Caron and Guiz de Pessemier. We built a great expertise in making games in collaboration with big influencers like Felix Kjlellberg, a.k.a. PewDiePie and we are currently developing on both mobile and consoles.
Action Games
PewDiePie's -Tadpole Tap
H3 Ball Rider
Youtube
Collaborations with
YouTube stars
Tuber Simulator
Play PewDiePie's
Tuber Simulator
multi-platform
Android, iOS
Amazon, Steam
Latest News
To keep in touch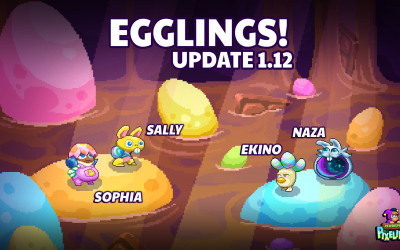 PewDiePie's Pixelings's update 1.12 is now live! Egglings Login Event, free Sophia skin and copy, PvP Leaderboards, Pixelings balance changes!   Egglings Event! Egglings are here! Somewhere… Will you be able to find them? Log in from March 29th to April 11th to...
Mini City's back with some worldly scenery that you can experience from the heart of your bathroom toilet seat. From cloudy vistas to medieval fortresses, Mini City's got something for everyone! Update your game now. 😀
PewDiePie's Pixelings's update 1.11 is now live! Cavelings Login Event, free Mike&Ike skin and copy, Sponsy rework, Pixelings balance changes!   Go back, I want to be MONKE! Prepare yourselves for an ancient era of Cavelings, gamers. Mike&Ike are becoming...